Economy stagnates as growth slows to 0.2% in July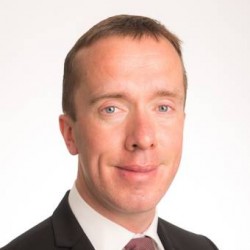 The latest figures from the Office for National Statistics (ONS) have shown that the economy grew by 0.2% in July and output dropped by 0.6%.
Services grew by 0.4% in July 2022, after a fall of 0.5% in June 2022, and was the main driver to the rise in GDP. Information and communication grew by 1.5% and was the largest contributor to the services growth in July.
The main driver of this growth was computer programming, consultancy and related activities, which grew by 1.5% in the month and telecommunications, which grew by 1.9%.
---
---
Construction output decreased by another 0.8% in volume terms in July after a 1.4% fall in June. Compared to the February 2020 pre-pandemic levels, this works out to 2.1% (£300 million) higher.
Martin Beck, chief economic advisor to the EY ITEM Club, commented: "GDP rose by 0.2% month-on-month in July, after output had fallen by 0.6% in June because of the additional bank holiday. Indeed, the monthly pattern of output changes has a similar shape to previous instances of the bank holidays being moved in 2002 and 2012.
"Reading through the month-to-month volatility, the economy appears to have little momentum, with the level of output in July broadly the same as in April. It's touch-and-go if GDP will see a second successive quarterly contraction in Q3.
"Last week's announcement of an energy price guarantee should greatly reduce the risk of the economy experiencing a deep recession, but the next year or so will still be very challenging for the economy."
He continued: "Households still face a further decline in their real incomes during the second half of this year which, even if some can save less and borrow more, will weigh on consumer spending. And though business investment may be buoyed by firms spending before the super-deduction finishes, their ability to do so will be compromised by rising costs.
"As things stand, the economy is unlikely to do more than stagnate over the coming year."