French Duncan helps ensure private sector front-line workers still get paid on time
Accountancy and business advisory firm French Duncan have today offered free help to any front-line business (such as pharmacies, food manufacturers or doctor's surgeries) who might be struggling with extra administrative burden to ensure their staff still get paid on time.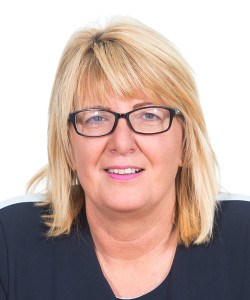 The company has a large Payroll team used to managing and running the payroll services for a huge variety of clients, a task which is often quite time-consuming and complex.
Conscious that many front-line businesses are extremely time-pressured at the moment, and may have staff off ill or working from home, the company has said they will run the Payroll for April at no costs to any such business struggling to cope.
Linda Kelly, French Duncan payroll director, said: "At French Duncan we know front-line firms are under pressure, that running a payroll is often a time-consuming administrative burden, and having even a single staff member off sick can disrupt salary payments. But we want to ensure these critical front-line workers such as pharmacists looking after our communities, or food manufacturers who ensure our supermarket shelves are still stocked, are still paid promptly for their work.
"That's where we can step in. We'll take the baseline information from you and manage it all from there. You've got one less task to complete, and your workers get paid correctly and on time for the amazing work they are doing."
Graeme Finnie, managing partner of French Duncan, added: "The Coronavirus is clearly a national emergency and while our business has, like most other businesses, been hit very hard by the impacts of it, it's important that we do our bit. Therefore if any frontline business is having trouble processing its payroll this month, we will do it for them. We can't do what frontline businesses do, but we can do our bit. We've all got to pull together."
Read all of our articles relating to COVID-19 here.