Wylie & Bisset appoints Craig Allison and Elaine Ramage as senior managers
Wylie & Bisset has appointed Craig Allison and Elaine Ramage as senior managers in the firm's business recovery and insolvency team.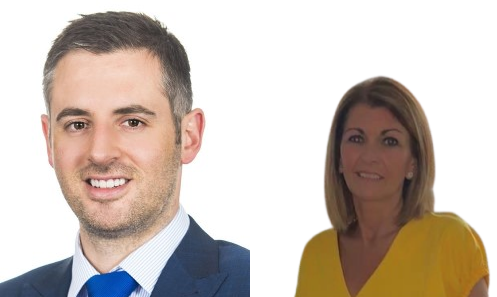 Mr Allison joins from French Duncan while Ms Ramage takes up her new position following the firm's recent recruitment of the management team from mlm Solutions.
Mr Allison began his insolvency career at French Duncan in 2003, before moving to KPMG as an assistant manager within its restructuring department. He then worked for a couple of independent insolvency practices as a senior manager, prior to returning to French Duncan seven years ago.
---
---
With exposure to a wide range of insolvency appointments, his strengths lie in the implementation of strategy and front-end investigations. He also has a sound knowledge of personal insolvency procedures and can provide best advice to individuals seeking financial relief.
Commenting on his appointment, Mr Allison said: "I'm delighted to join Wylie & Bisset's business recovery and insolvency team at such an exciting time for the firm and look forward to assisting clients restructure their operations as, at long last, we begin the process of economic recovery from the restrictions enforced to manage the Covid-19 pandemic."
Ms Ramage has extensive experience as a senior manager in business recovery, having filled that position at PKF for some 25 years, before moving to BDO then mlm Solutions for the last seven years.
Of her appointment, Ms Ramage commented: "I'm very pleased to rejoin my former mlm Solutions colleagues at Wylie & Bisset and fired with enthusiasm about the comprehensive range of advice and expertise our burgeoning recovery department can offer the marketplace."
Donald McKinnon, managing partner at Wylie & Bisset, commented: "We are delighted to welcome Craig and Elaine to our expanding practice. Both have a wealth of experience and a well-deserved reputation within the profession and enhance our offering by bringing a new dimension to our business recovery department.
"Alongside all our staff, our insolvency team has been working exceptionally hard during this pandemic, but instead of seeking to maintain an efficient business operation, we are always looking to identify how we can develop our operation.
"To that end, myself and insolvency partner Gordon Chalmers have developed a strategy which has transformed our business recovery and insolvency department to help the firm match its ambitions."
Last month Wylie & Bisset appointed former mlm Solutions managing director Maureen Leslie as a consultant and her colleague Barry Mochan as director and personal insolvency practitioner.
These appointments followed the promotion of two long-standing members of its business recovery and insolvency department with insolvency managers Paul McDougall, with almost 15 years' service with the firm, moving to associate director, and Chris Wardle, with over 19 years' service, to senior manager.
Mr McKinnon concluded: "As we begin to emerge from the ramifications of a global pandemic and emergency legislation, we look forward to a bright future supporting all our staff and clients throughout the recovery."