FSB: Self-employed play a key role in every community in Scotland
Figures released by the Federation of Small Businesses (FSB) in Scotland show that there are thousands of self-employed people in every Scottish local authority area that could require income support during the coronavirus outbreak.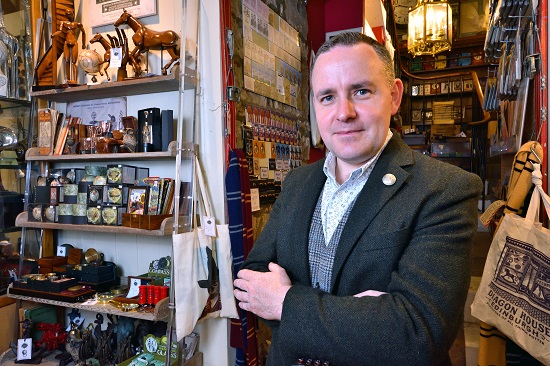 Ahead of an expected announcement by Prime Minister Boris Johnson to provide support to small businesses, FSB has reiterated their call for extra help for those that work for themselves.
Official statistics show that there are more than 320,000 self-employed people in Scotland. Glasgow has more people that work for themselves than any other Scottish local authority. However rural Scotland – like Highland council area – has a disproportionately high number of people who are self-employed compared to population.
---
---
The group has revealed that 321,000 people are self-employed across Scotland, with 29,800 in Glasgow, 28,400 in Edinburgh, 23,600 in South Lanarkshire and 18,700 in Fife.
Andrew McRae, FSB's Scotland policy chair, said: "Up and down Scotland the self-employed make a vital contribution to their local communities and economies. And this current crisis has hit everyone from the city centre taxi driver to the rural tour guide.
"That's why we've been spearheading calls for the Chancellor to put in place new help for people like the local piano teacher, the independent journalist and the driving instructor. By any measure, the self-employed deserve similar help to the rest of the working population.
"To give credit to the UK Government Ministers, they've stated that they're considering the best way to help those that have set up on their own. What's important – like so much of this governmental intervention – is that it reaches the intended recipients quickly."
Scottish Government Ministers and Scottish Conservative leader Jackson Carlaw MSP have written to Chancellor Rishi Sunak this week requesting additional help for the self-employed for the duration of this crisis.
Read all of our articles relating to COVID-19 here.