HIE business accelerator programme opens for applications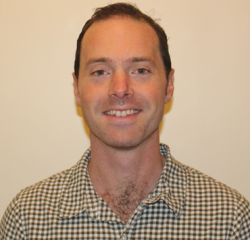 A free six-month development programme run by Highlands and Islands Enterprise (HIE) for small to medium sized businesses has opened for applications.
The Pathfinder Accelerator provides fast-track training and mentoring for entrepreneurs looking to build a company or launch a new product.
Businesses have until 20 April to apply to be part of this next cohort, which starts in May and is funded by the Inverness and Highland City-Region Deal. Potential participants can register for one-to-one sessions with a coach and find out what they can expect to gain if they sign up.
---
---
Andrea McColl, senior development manager for life sciences at HIE, said: "We are looking for more companies and entrepreneurs to join our Pathfinder community and benefit from the specialist coaching and mentoring. The programme is all about accelerating the growth of businesses in the region through innovation and entrepreneurship, developing networks, sourcing funding and planning for growth. Participants bring their ideas and these are scrutinised and tested for their commercial viability."
Kyle Smith, founder of Energy Mutual, is a previous participant of Pathfinder. He has created an automated service that supports owners of small-scale renewable assets with the management and collection of performance data. He added: "My background and expertise is in engineering. Pathfinder helped me learn how to build a business and I was able to do it all from my base in Fort William. It has a great community to be able to share your thoughts with. I'd take part in the workshop or call and come away feeling more energised. It was always a very upbeat environment."
"One of the benefits of being part of the Pathfinder programme is that it started to open up all the other doors that you didn't realise were out there in terms of support for small businesses in the Highlands. Having that initial contact has been really helpful."
Iain Stewart, UK Government minister for Scotland, commented: "This is a great opportunity for business start-ups and I encourage entrepreneurs across the Highlands and Islands to take advantage of the programme.
"The UK Government is providing £11 million to the Northern Innovation Hub to help create new jobs and growth in the region, and we are investing more than £1.75bn to level up communities right across Scotland."
Although originally targeted at SMEs in the Highland Council area for this cohort, the Pathfinder Accelerator programme has been extended for anyone interested across the whole of the Highlands and Islands area through additional funding from HIE.
The programme provides businesses at all stages in their development the opportunity to test a new product or process to ensure its fit for the market. It combines weekly workshops sessions, masterclasses and one-to-one coaching sessions. The aim is to build a new company, or launch a new product, in a shorter space of time with substantially less money.

The programme will be delivered online by training specialists Skillfluence Ltd who have developed and designed a new course structure including an e-learning platform to make the course more accessible.