Highlands and Islands business survey highlights decline in confidence
A survey of more than a thousand businesses across the Highlands and Islands shows a marked decline in confidence in Scotland's economic outlook.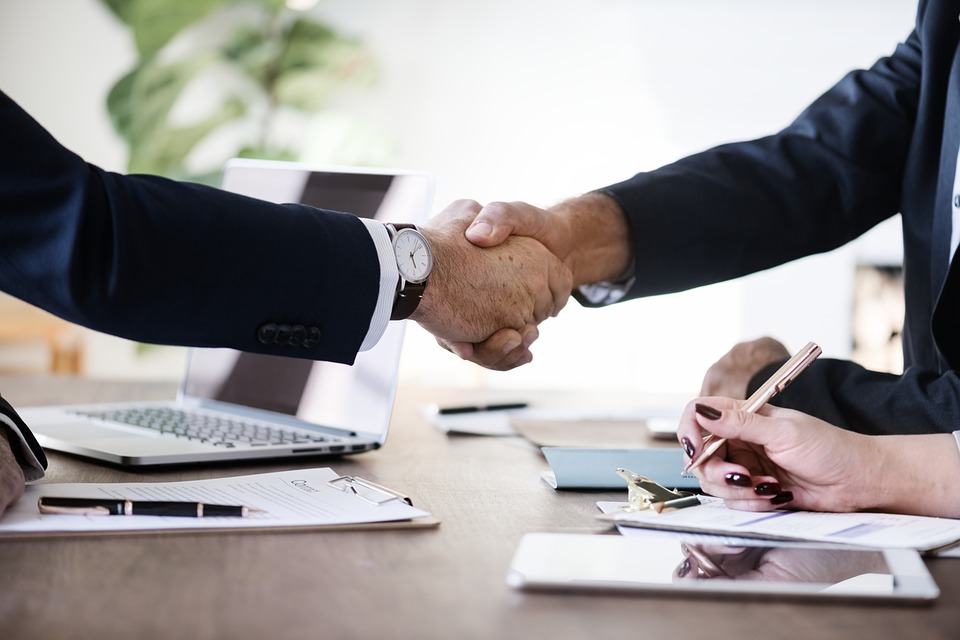 The Business Panel survey was commissioned by Highlands and Islands Enterprise (HIE) and carried out in June. This wave of the survey focused on impacts of and responses to the pandemic. It showed that 79% of respondents reported their confidence in the economic outlook in Scotland had decreased in the past six months. This is the most marked decline in the 16 business panel surveys HIE has commissioned since 2014.
Disruption to trade, decline in sales, loss of income, and furloughed employees were reported as some of the main impacts of COVID-19. Overall, 85% reported they had experienced a decline (61%) or no sales at all (24%), while a very small proportion (4%) reported an increase in trade.
Nearly half (49%) of firms had been able to continue operating throughout the lockdown and a further 12% had reopened after closing initially.
Businesses that continued trading did things differently in order to do so. Making processes more efficient (50%), exploring new domestic/UK markets (48%) and improving competitiveness (44%) were the most frequently reported actions taken.
Others include collaboration, changing products or services and moving products and services online.
Of those who continued or had restarted trading, 65% said business was below the pre-COVID level, 26% much the same and 8% above.
Despite the decline in confidence, three quarters (75%) of firms believe their businesses will still be viable in six months' time. More than two thirds (70%) had applied for support and 91% of those had received assistance.
Most businesses (71%) said they were confident they can access the financial resources they need to get through the crisis and 87% were confident they'd be able to adhere to government guidelines when emerging from lockdown.
At the time of the survey, 72% had already taken appropriate safety measures. Other measures taken included changes to workplace layout (38%), staff training (35%), reviewing staff requirements (31%) and enabling staff to work from home (37%).
Looking ahead, firms reported both concerns and potential opportunities.
The main concerns for the next six months were economic downturn (61%), future waves of coronavirus and lockdown (55%), and sustainability of the business (25%).
Reported opportunities centred around adapting products or services (26%), changing customer behaviour or preferences (26%) and growing an online presence (26%). Others include targeting new markets (25%), using technology differently (22%), and repositioning the business (15%).
Throughout the lockdown, staff at HIE have been home working, while the agency has reshaped its priorities to help meet the changing needs of the region's businesses and communities.
A major focus has been on helping distribute Scottish Government support such as the Creative, Tourism and Hospitality Enterprises Hardship Fund, the Pivotal Enterprise Resilience Fund and the Supporting Communities Fund. Together these have brought millions of pounds to the Highlands and Islands.
Charlotte Wright, chief executive of HIE, said: "We are, as always, extremely grateful to everyone who took part in the survey. The feedback they have provided is helping to assess the different ways in which COVID-19 has been affecting the region's economy. It will form part of the region's voice, feeding into the national picture and help inform future policy and support as we work on recovery.
"As expected, the survey shows there have been many severe impacts across the Highlands and Islands and the road to recovery is a long one. In that context, the high success rate among those who applied for government support is encouraging, and suggests the additional funding is being targeted effectively and making a real difference.
"We particularly welcome the confidence that many firms have in their own future and that they expect to have the resources they need to get through the crisis. This is typical of the prevailing can-do optimistic attitude of so many in the region; qualities that will be vital in rebuilding the economy."
Read all of our articles relating to COVID-19 here.