KPMG promotes over 60 tax and legal colleagues to director or partner level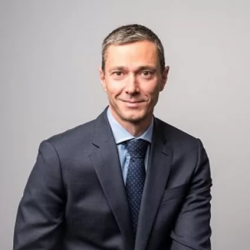 KPMG has announced the appointment of 63 colleagues in the firm's tax and legal arms to the positions of director or partner.
These announcements at the professional services firm come as part of several others including 108 new partners (including 26 in tax and legal), seven associate partners and 227 directors in total (with 37 new directors in tax and legal).
A further 850 other colleagues have also been promoted, while 700 graduates and apprentices have progressed following successful completion of their exams. An additional 47 partners were hired into the business in the last year.
---
---
In its tax division, 22 partner promotions were split among the following disciplines: four people services, 14 corporate tax, two tax central, one indirect tax, one international and are based across a range of locations including London, Edinburgh, Glasgow, Birmingham, Newcastle and Manchester.
Of the 155 partner promotions and new hires, 59 are in KPMG UK's consultancy practice, 33 in tax and legal, 30 in deal advisory, 23 in audit, and 10 in the firm's central sales and services function. A third (33%) of these new partners are women, 19% are from an ethnic minority background and 27% are from a low socio-economic background.
The firm has expanded its partnership in the past year, reflecting demand from its clients. KPMG UK now has 781 partners, comprising of 502 equity partners and 279 salaried partners. Salaried partners were introduced in December 2021, offering the firm's future leaders additional routes into the partnership.
Jon Holt, chief executive of KPMG in the UK, said: "I'm delighted to recognise the hard work and talent of our people through these promotions.
"The breadth of our expertise enables our firm to support our clients with their most complex challenges, which is more important than ever in the current economic and geopolitical climate."
These promotions and hires span the full breadth of services provided by the firm.