KPMG UK posts annual results showing £449m in pretax profits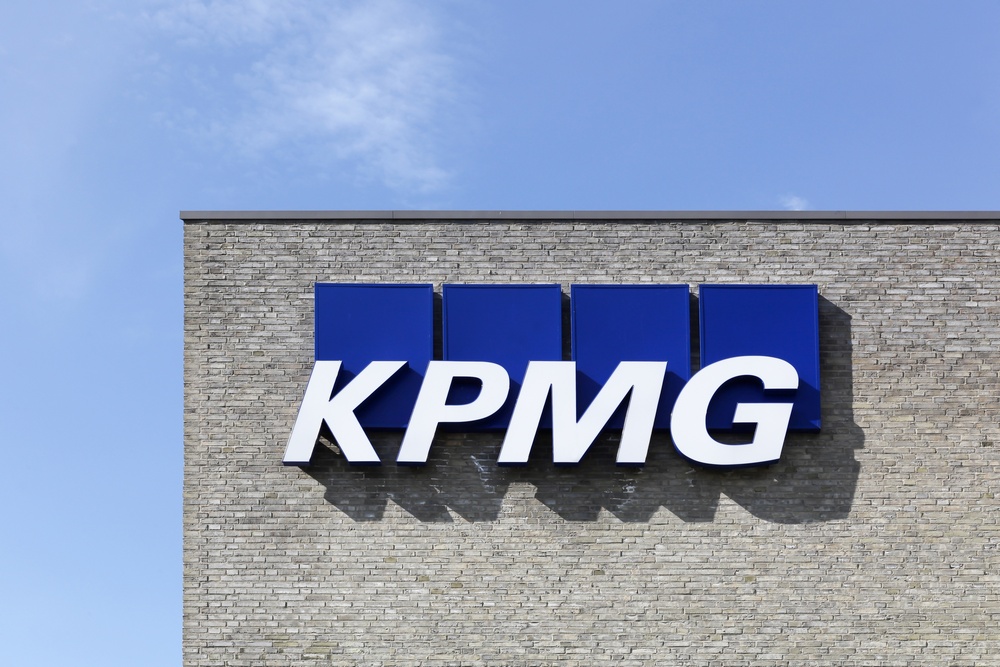 KPMG UK has reported a 16% rise in revenue from £2.35 billion to £2.72bn, with profit before tax increasing from £436 million to £449m, in today's published annual results for the financial year ended 30 September 2022.
This strong performance follows a record level of investment made by the firm. This year it invested £130m into new hires, alliances and technology as part of its leadership team's long-term strategy to grow the business, build new services and hire new expertise to support the firm's clients.
KPMG also invested heavily in its people and in May awarded employees a special overnight flat salary increase of between £2,000 and £4,000. The rise was progressive and designed so that the firm's more junior employees received the most proportionally. It was in addition to the annual pay increases awarded by the firm to staff in Autumn 2021.
---
---
In total KPMG increased its annual wage bill by £132m. It also distributed a significant bonus pot of more than £105m to employees.
Jon Holt, chief executive of KPMG UK, said: "We have delivered another year of strong performance thanks to the hard work and dedication of our people. Our three-year strategy, focussed on investing for the long-term, is delivering.
"We're growing in a way that enables us to invest for the future, meet client demand, strengthen our multi-disciplinary services and recognise our people.
"Every area of the business contributed to our growth, showing the important role our multi-disciplinary model plays to support our clients with their most complex issues."
James Kergon, Scotland senior partner, said: "It's been another strong year of growth for our firm, our people and our clients. In Scotland we have a key role to play in driving sustainable growth for businesses and organisations of all sizes.
"We have the right people and expertise in place across Scotland to continue our growth, and play a vital role in Scotland's economic success."
In Scotland, KPMG employs around 1,000 people across its offices in Aberdeen, Edinburgh and Glasgow. Over 130 colleagues were promoted during the firm's financial year, including seven new partners.
Delivering for clients
The firm recorded double-digit sales growth in each of its major business units. KPMG's consulting practice saw net sales increase by 22% to £811m, driven by demand from clients for digital transformation services. Meanwhile, a strong M&A market saw the firm's deal advisory team record net sales of £443m, an increase of 24% on the prior year.
The firm's audit practice saw net sales increase by 10% to £695m, while its tax and legal division delivered strong growth of 13%, with sales reaching £455m.
Mr Holt commented: "Our business is resilient, and we're well placed to help our clients navigate the next stage of the economic cycle.
"We feel confident about the future, and while we have seen a softening in the deals market from the peak of activity witnessed last year, demand for consulting, tax, legal and audit services continues unabated.
"We are investing heavily now, to ensure we have the right people and technology in place to help our clients through the challenges they may face in the coming year."
Investing in its people
The firm's strong performance enabled it to invest heavily in its people, promoting 2,649 employees, appointing 129 new partners and hiring 3,638 people and 1,012 graduates and apprentices.
KPMG continued to review and enhance the benefits and support it offers to its people, introducing a new benefits package to support colleagues going through the menopause. The package provides all colleagues access to a menopause trained GP and personalised care plan, as well as 24/7 access to a menopause trained nurse. To support wellbeing, the firm continued its popular 'Jump Start' programme, where over the summer months employees are encouraged to finish at lunchtime on Fridays, or on another day of their choosing.
Driving inclusion and equity
The firm also published the most extensive 'progression gap' analysis ever undertaken by a business. For the study, experts from the Bridge Group analysed the career paths of over 16,500 partners and employees at KPMG over a five-year period. The team examined the average time it took individuals to be promoted, looking at their gender, ethnicity, disability, sexual orientation as well as socio-economic background.
The data showed that socio-economic background, measured by parental occupation, had the strongest effect on an individual's career progression, compared to any other diversity characteristic. Individuals from lower socio-economic backgrounds took, on average, 19% longer to progress to the next grade, when compared to those from higher socio-economic backgrounds.
Mr Holt said: "This study is pioneering in its scope, and I hope adds value and rigour to the debate around social mobility. As a firm these insights are enabling us to take targeted action and we are publishing our findings so other organisations can use them as a blueprint to measure and address barriers in their own businesses."