Lloyds allocates £2.4 billion for bad COVID-19 loans
Lloyds Banking Group, the owner of Bank of Scotland, has posted a £602 million pre-tax loss for the first half of this year, as the bank set aside £2.4 billion for bad loans.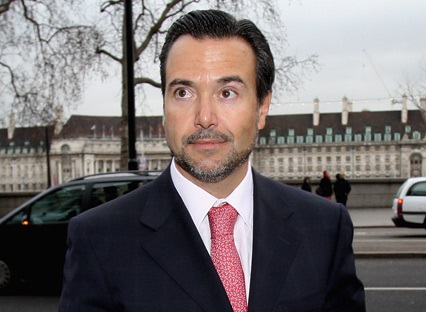 António Horta-Osório, chief executive of Lloyds, said that the coronavirus pandemic had a "profound" impact on the bank as it took a larger than expected hit that pushed it into the red.
Horta-Osório revealed that the bank had allocated £2.4 billion in the second quarter of this year for COVID-19 related loans which it expects to go bad.
Lloyds has lent over £9 billion to businesses across the UK through the UK Government's Bounce Back Loan, CBILS and Coronavirus Large Business Interruption Loan schemes.
The bank also granted over 1.1 million payment holidays to retail customers and around 33,000 capital repayment holidays to small firms and corporates to ease financial pressures relating to the pandemic.
Financial analysts were expecting the bank to allocate half a million pounds for bad COVID-19 loans. Analysts also expected Lloyds to lose £31 billion before tax.
Mr Horto-Osario said: "In the first six months of 2020, the coronavirus pandemic has had an unprecedented impact on the people and economies of the world. In the UK we have witnessed the fastest contraction in economic activity seen in modern times as the country was forced into lockdown in March, alongside the most comprehensive and co-ordinated set of government and central bank support packages ever implemented.
"Although the economy has now started to re-open and activity in the Group's core markets has somewhat rebounded, it largely remains below pre-crisis levels and the economic outlook remains uncertain. There also continues to be uncertainty relating to the ongoing trade negotiations with the EU, the UK's largest export market.
"Despite this challenging operating environment, the Group's financial strength, business model and successful strategic delivery have enabled us to play a significant role, together with Government, regulators and other authorities, in helping the country manage through this crisis and will continue to ensure that we can support customers and help Britain recover."
On July 6, António Horta-Osório announced that he would step down as the bank's chief executive in June next year.
Lloyds is not the only bank to have suffered a financial hit due to the COVID-19 crisis. Scottish Financial News reported yesterday that Virgin Money, the owner of Glasgow-based Clydesdale Bank, has allocated an extra £42 million to cover potential losses from an increase in bad loans.
Santander Group has suffered its largest loss in history with a 10.8 billion euro (£9.8bn) loss for the first half of his year. Santander UK's profits dropped by three quarters as the bank took a 12.6 billion euros (£11.4bn) impairment for COVID-19 costs.
Read all of our articles relating to COVID-19 here.