Lloyds to reopen HBOS Reading fraud compensation programme
Lloyds Banking Group has been forced to reopen a compensation scheme set up for victims of fraud after a report revealed the bank allowed "serious shortcomings" to occur.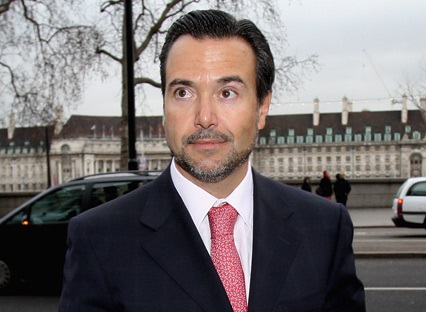 Scores of small business owners were affected by the £1 billion HBOS scandal where consultants linked with an HBOS facility in Reading utilised defective business lending processes to steal from Lloyds Bank, damaging people's finances in the process.
An independent review, carried out by retired High Court judge Sir Ross Cranston, found that "the methodology and process of the Customer Review did not achieve the purpose of delivering fair and reasonable offers of compensation".
---
---
Lloyds Banking Group has apologised to those customers affected by the crimes at HBOS Reading and deeply regrets that customer concerns have not been adequately addressed by the operation of the compensation scheme.
Lloyds has said that it is "committed to implementing Sir Ross's recommendations in full in order to put this right for customers".
It added that its intention was to provide victims of the HBOS Reading fraud with fair and reasonable compensation, in a manner that was both quicker and more generous than a court process.
The bank said in a statement: "However, Sir Ross Cranston's review has concluded that while distress and inconvenience compensation was 'generous, and beyond what a customer could hope to have been awarded under that head of loss by a court', the review did not achieve its objective of giving all customers the confidence that they had received fair and reasonable outcomes in respect of the assessment of direct and consequential losses."
Lloyds has accepted Sir Cranston's additional recommendations that it:
Reconsiders all cases where an individual sought inclusion in the Customer Review on the basis that they acted as a de facto director.
Reconsiders eligibility for debt relief payments.
Provides the Treasury Committee with copies of all iterations of the Settlement Agreements that evolved from the initial version provided by Professor Griggs.
António Horta-Osório, Lloyds Banking Group chief executive, said: "Our intention when we set up the Griggs Review was to deliver fair and reasonable outcomes for customers in a swift way that would be more generous than through the courts. Sir Ross has concluded that customers may not have received fair outcomes due to flaws in the review process. I am very sorry that this has happened.
"The group is committed to act on the recommendations made by Sir Ross, and will fully support giving customers the option of a voluntary re-review of direct and consequential losses. We will be guided by the victims, the APPG, the SME Alliance, Sir Ross and our regulators on the best way to achieve that.
"I want to emphasise my personal commitment to ensuring that those customers affected by the actions of individuals who have since been jailed for their crimes will get their claims properly addressed in an open and transparent manner."