Meston Reid supports future of RGU students
Aberdeen-based chartered accountancy practice Meston Reid & Co is supporting the career development of five students – two through the only programme of its kind in Scotland.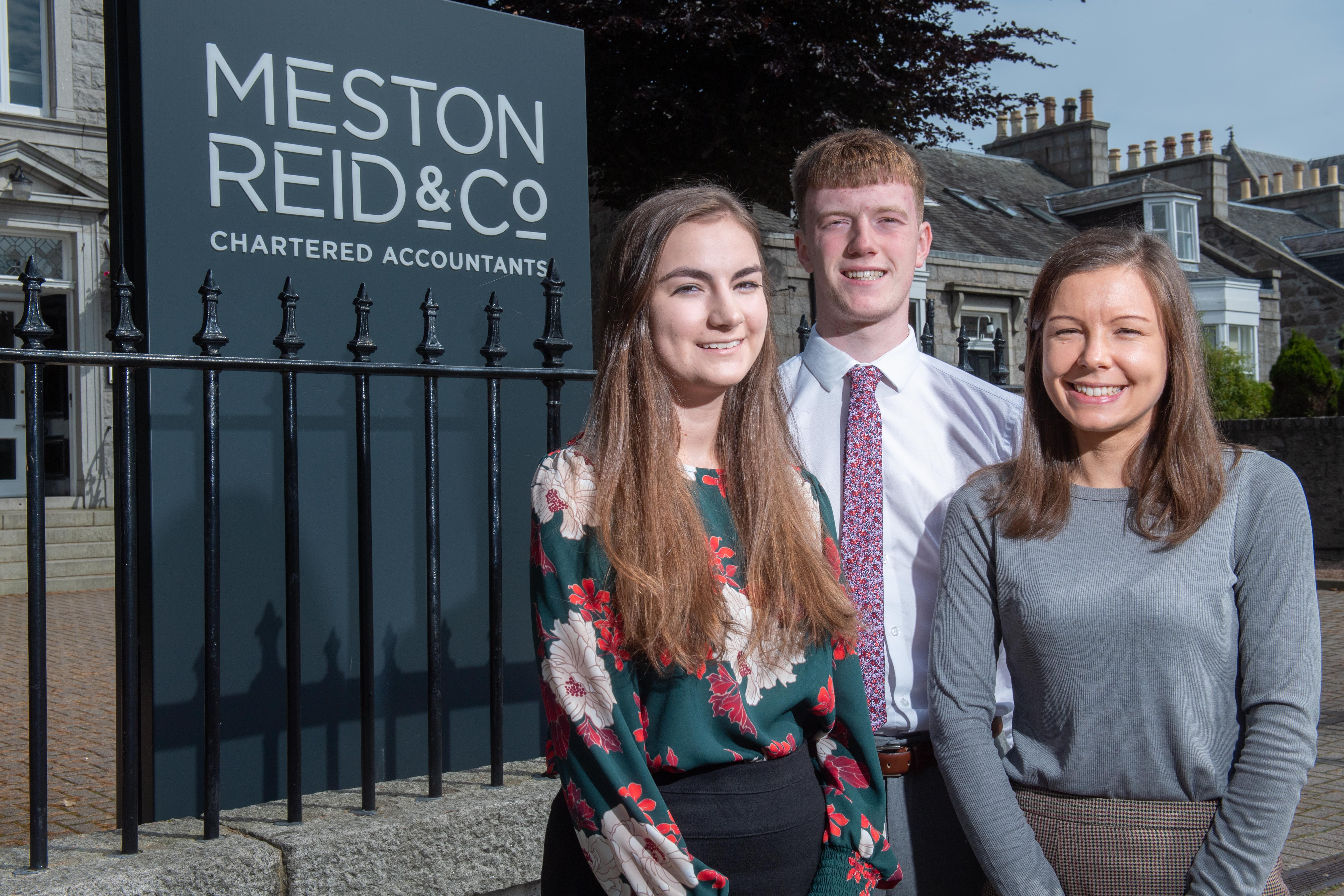 The firm has accepted placement students from Robert Gordon University's (RGU) accountancy and finance degree in all but two of the past 20 years.
Having spent a year-long placement within Meston Reid, students Kyle Gordon and Gemma Spence are moving into their final year of studies.
---
---
Both will return to work at Meston Reid once qualified.
During his placement, Mr Gordon received the Best Overall Student 2019 Ernst & Young Auditing Prize (Stage 3). This achievement follows a number of exam successes for members of the Meston Reid team in recent times.
The firm has already welcomed its next year-long RGU placement, third-year accounting and finance student Kendall Gibson.
In addition, the practice has recently recruited two students for apprenticeship roles.
Having gained accountancy qualifications at North East Scotland College, Natasha Souter (HND) and Holly Gammack (HNC) are joining the team as part of the innovative Graduate Apprenticeship Scheme which sees students gain industry experience while initially working towards a degree and latterly a professional accountancy qualification.
RGU, in collaboration with the Association of Chartered Certified Accountants (ACCA) and the Institute of Chartered Accountants of Scotland (ICAS), is the only university in Scotland to offer a Graduate Apprenticeship in Accountancy.
Louise Smith, business services manager in the audit and accounts department, was the firm's first student placement. She said: "Facilitating these placements and apprenticeships is part of a successful strategy of supporting young people and developing their careers.
"We are giving the next generation of accountants a start in this area of professional services. I know first-hand how career-defining a student placement can be and I'm incredibly proud of the number of students we have been able to support over the years."
For more information on graduate apprenticeships visit the website.