OVO Energy to cut 222 jobs in Perth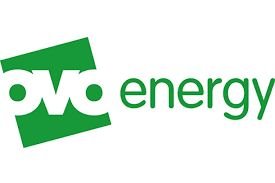 Local politicians have confirmed that 222 employees at OVO Energy's Perth office will take voluntary redundancy.
The remainder of the staff at the Perth site, which employs about 700 people, will work from home for the foreseeable future.
The firm has confirmed that its two bases in Edinburgh, one in Cumbernauld and another in Dunfermline will close, in addition to Perth.
Only offices in Glasgow, Bristol and London will remain, while more employees will be supported to work from home.
---
---
OVO Energy has told its employees that 1,700 staff across the UK will lose their jobs through voluntary redundancy, BBC News reports.
Local SNP and Scottish Conservative politicians were told the news at meetings with the company's retail CEO Adrian Letts.
SNP MP for Perth and North Perthshire Pete Wishart said that while it was reassuring there would be no compulsory redundancies, the loss of 222 jobs was a "devastating blow to the local labour market".
Mr Wishart said: "It is now vital for OVO to prioritise retaining the Perth staff who will be working from home by offering any support they may need. It is also extremely regrettable that OVO are not considering an alternative use for their Perth base.
"This is a state-of-the-art facility that cannot simply be left to rot, and I will be pushing OVO to ensure that does not happen."
Scottish Conservative MSP for Mid Scotland and Fife Liz Smith labelled the news as"bitterly disappointing." She added: "It is a blow for local families and a blow to the Perth economy.
"While many OVO Perth staff will be working from home, this decision means the end of a presence at the Perth site, and seems sadly to be a sign of the times."