RBS sets aside £600-£900m in preparation for last minute PPI claims
The dramatic surge in claims for mis-sold PPI before last week's deadline has led RBS to allocate between £600-£900 million to cover the costs.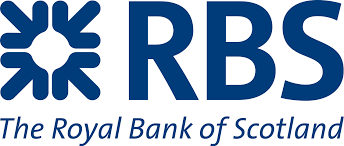 The bank has previously made provisions of £5.3 billion in light of the costly banking scandal. By the end of June, RBS has paid out £4.9bn.
RBS have since said that it would take a charge of between £600m and £900m in its third-quarter results to cover the claims. The bank warned, however, that the claims were still being processed and that the final amount could be above or below that range.
---
---
The 29th of August was set as the deadline for claims for mis-sold PPI. The Financial Conduct Authority made this deadline in order to draw a line under the scandal and encourage those who had not yet done so, to put in claims.
Banks have experienced an increase in claims, with a major pick up in the last few months and masses in the final days.
RBS said: "The volume of claims received during August was significantly higher than expected, with a further spike in the final days leading up to the deadline."
The PPI scandal's roots originate in the 1980s when banks were searching for ways to boost their relatively low-margin products such as mortgages or loads. The PPI policies were sold with personal loans or mortgages to cover repayments if borrowers fell sick or lost their jobs, however, most were sold unsuitable policies and many would never have been able to claim.
Several millions of people were estimated to have been misled regarding PPI sales, with millions having successfully claimed compensation. As it stands, £48.5bn has been handed out in compensation or set aside to cover the administrative costs of the scandal.
Analysts at Shore Capital said: "The news will no doubt raise concerns that additional top-ups may be required by other lenders, with Lloyds historically the most exposed."