Royal Bank of Scotland funding package enabled Donaldson Group's acquisition of Stewart Milne Timber Systems
A significant new funding package from Royal Bank of Scotland has helped to enable Scottish building firm the Donaldson Group to acquire timber frame manufacturer, Stewart Milne Timber Systems (SMTS).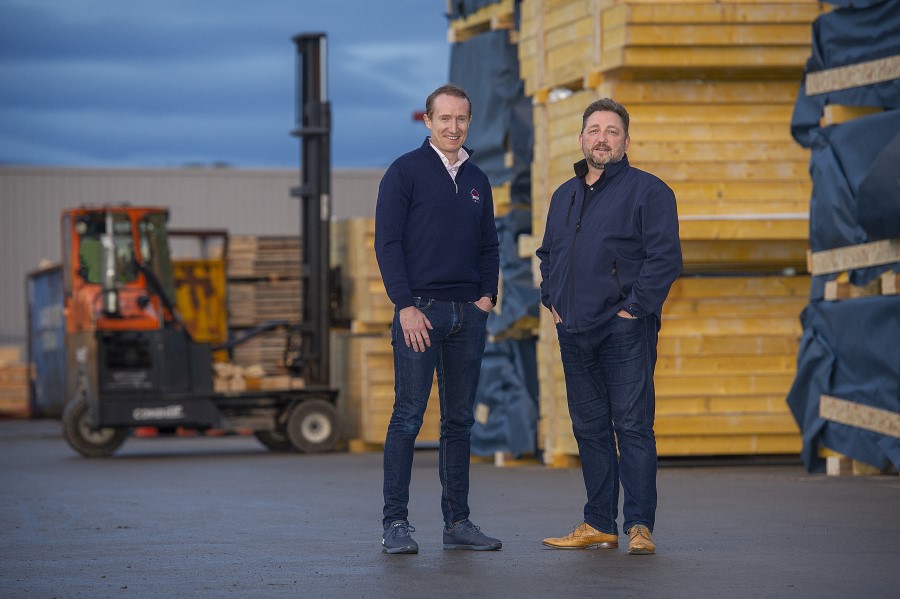 The Donaldson Group is a family of eleven businesses specialising in the processing, manufacturing, merchanting and distribution of timber and associated building products.
The acquisition of SMTS will bolster its existing portfolio that provides building components and integrated services to the construction industry.
---
---
Earlier this year, Stewart Milne Group announced that it was selling SMTS, its £100m-turnover timber systems business, to focus on investment in land for new homes.
Bill Swan, relationship director at Royal Bank of Scotland, said: "Taking ownership of the renowned Stewart Milne Timber Systems is a milestone in the Donaldson Group's 160-year history.
"The business has unrivalled expertise across the timber and construction industries, so the acquisition of SMTS was a natural fit that will help to accelerate its annual turnover, as well as boost its headcount by approximately 400 to more than 1,500.
"Royal Bank of Scotland has a long-standing relationship with the group and as its incumbent bank, we are very proud to have contributed to its next phase of growth."
Andrew Donaldson, CEO of the Donaldson Group, added: "This is an exciting move for the Donaldson Group, as we venture into the timber frame market at a time when interest in the material has never been higher. It supports the Donaldson Group's commitment to sustainability: building a sustainable business and supporting a sustainable industry. This deal also secures the future for a leading Scottish-based business; enabling the growth plans for it to reach its full potential, while providing reliability and stability for its existing and new customers.
"The support of long-standing and trusted advisers is a crucial part of the acquisition process, and we're pleased to have worked with an excellent group of partners, including Royal Bank of Scotland."