Scotch whisky exports hold steady after record year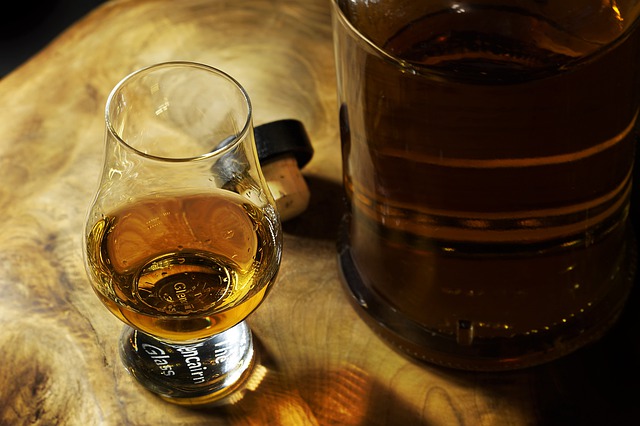 The Scotch Whisky Association (SWA) has released new figures demonstrating that exports in the first half of 2023 are continuing to deliver for the UK economy, as consumers drive the global trend for choosing higher quality products such as Scotch Whisky.
Data for H1 2023 shows that the value of Scotch Whisky exports held steady when compared with the first half of 2022 - a year in which the industry posted record exports as markets grew and restocked following the pandemic. Export value in H1 2023 was £2.57bn, down just 3.6% on 2022. In the same period, the volume of exports fell by 20% to the equivalent of 630m 70cl bottles.
This continues the global trend of consumers premiumising in the spirits category, trading up within the Scotch Whisky industry to premium Blended Scotch Whisky, Single Malt and, increasingly, Blended Malt Scotch Whisky. Consumers are drinking fewer units of alcohol, but premiumisation builds value in the UK economy through increased production, investment and export, and benefits the domestic economies of export markets through excise tax and other related costs.
---
---
The United States remains Scotch Whisky's biggest export market by value, while France reclaimed its longstanding position as the largest export destination by volume. India remains a high-volume export market for Scotch Whisky, with the equivalent of 72m bottles exported in the first half of 2023. The Scotch Whisky Association continues to press the benefits to the industry of a UK-India FTA that addresses trade barriers including a 150% tariff, the phased removal of which would benefit industries in both the UK and India, and could see the value of Scotch exports to this vital market grow to more than £1bn within five years.
Publishing the figures, the SWA called on the UK government not to take the success of the Scotch Whisky industry for granted following the recent 10.1% increase to excise duty and widening of the tax gap between spirits with beer and cider.
Commenting on export figures in the first half of 2023, SWA chief executive Mark Kent, said: "2022 was an exceptional year for Scotch Whisky exports, breaking records in both value and volume. So, at the half-way point of 2023, it is encouraging that the industry is keeping pace with export value, continuing to deliver significant economic growth through production and investment in Scotland and across the UK.
"Around the world, we continue to see the same trend – consumers drinking less overall and switching to higher quality spirits like Scotch Whisky. Premiumisation in the spirits category didn't start during Covid-19, but the pandemic certainly accelerated the trend, and it remains the case that consumers are trading up, enjoying premium spirits, and consuming fewer units of alcohol. Scotch Whisky remains well placed to benefit from this shift.
"But the success of the Scotch Whisky cannot be taken for granted. The recent double-digit tax hike on Scotch Whisky in the UK, the largest in 40 years, and the deepening of the competitive disadvantage faced by distillers versus other alcohol categories was a blow to the industry. The future potential growth of the industry, in terms of exports, job creation and investment across Scotland and our UK supply chain, is dependent on working in partnership with government. Growth at home and abroad, coupled with a supportive domestic regulatory environment, is also key to driving forward our sustainability strategy and achieving Net-Zero."
He concluded: "To deliver the platform for future growth, in the short term, this means three priorities. Firstly, no further tax increase in the autumn budget. Second, agreement of a comprehensive free-trade agreement with India which reduces the 150% tariff on Scotch Whisky. And third, gearing regulation to support the industry to achieve its full potential, recognising that in supporting Scotch the government is supporting a high quality, home grown product which delivers more economic benefit per serve than any other alcohol category."