Second round of the Young Company Capital Investment Grant opens for applications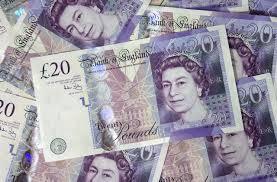 The second round of the Young Company Capital Investment Grant (YCCIG), operated by Highlands and Islands Enterprise (HIE) opened for applications earlier this week,
It follows on from the success of the first programme, which was introduced by HIE last year to accelerate recovery from the pandemic and resulted in awards totalling £1.2 million and generated 73 jobs across the region.
Young companies (less than five years old) are often working with minimal cash reserves to progress expansion plans or to generate the growth, which would contribute significantly to economic recovery.
---
---
This scheme can provide grant funding of up to 50% of eligible costs for capital equipment for those thinking of moving to self-employment, start-up or young companies. The maximum available grant is £100,000.
YCCIG aims to accelerate business growth, increase their contribution to the local economy and help to create new employment opportunities. Businesses that focus on promoting low carbon, reduced emissions or waste and those that support development in rural and remote communities will be prioritised.
Rachel Hunter, director of service delivery at HIE, said: "As part of our continued response to supporting economic recovery following the pandemic, we want to stimulate entrepreneurship and employment in the Highlands and Islands. The YCCIG scheme helps to support growth and resilience in young companies and start-ups.
"We had a great response in the first round of YCCIG. Opening this second round of the scheme will provide the incentive needed to assist more young companies to move their plans forward, expand their impact on the local economy and contribute to the speed of the recovery."
Companies, more than five years old that are interested in finding out how we can support their capital investment plans, should contact enquiries@hient.co.uk
YCCIG closes for applications on 30 November.