SME finance directors rate Azets best in UK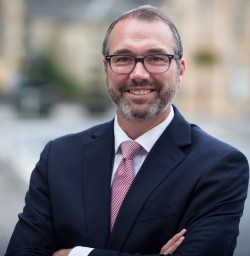 A prestigious survey of finance directors and chief finance officers working in the SME sector has rated Azets as the best accountancy firm in the UK market.
The FD Excellence Survey, which is in its 20th year, undertakes a detailed analysis of FDs satisfaction levels with accountancy firms.
The FD Excellence Survey is part of the annual Finance Leaders' Summit, a high-level financial forum that debates the operational, technology and strategic finance issues in a growing business.
---
---
The summit aims to help the next generation of senior finance professionals gain a deep understanding of how current and emerging strategic financial issues are being tackled at the highest level.
Chris Horne, regional CEO for Azets in Scotland, the North of England and Wales, said: "Being chosen as Accountancy Firm of the year by the UK's most senior finance professionals is a fantastic accolade for our staff and a reflection of the culture and management of our business.
"We place great emphasis on attracting and developing highly motivated staff and on building trusted client relationships. It creates a powerful culture that in turn delivers great accountancy, which is at the heart of the Azets vision.
"Azets has a focus on serving the UK's community of owner managed businesses and entrepreneurs, so it is especially rewarding that our market has rated our approach so highly. A key asset is our extensive network of local offices, which allows us to live and work in the same communities as our clients."
He added: "Our clients expect us to think ahead, be proactive and save them time and money. Right at the start of the pandemic, for example, we launched a national campaign, 'Survive, Revive, Thrive', which delivered hundreds of webinars covering the issues our clients needed to support their businesses. Our clients really valued our joined-up approach.
"Looking ahead, Azets is making a major investment in technology and a continuous programme of digital improvement to ensure we are delivering client service in the way our clients want us to.
"We aim to make our services smarter and more efficient so that our clients receive the best service, be it digitally or at their door. An example is our new cloud-based portal, CoZone, where clients submit all their financial information and interact digitally with their partner and advisers. "
He concluded: "The severe economic and financial challenges facing the business community are here for some time, but we will continue to invest in our business to ensure Azets remains the best accountancy partner for the community of finance directors."