SMEs join first-of-its-kind Scottish trade mission to South America
A delegation of Scottish SMEs have joined a pioneering trade mission to South America as businesses look to new markets in the wake of Brexit.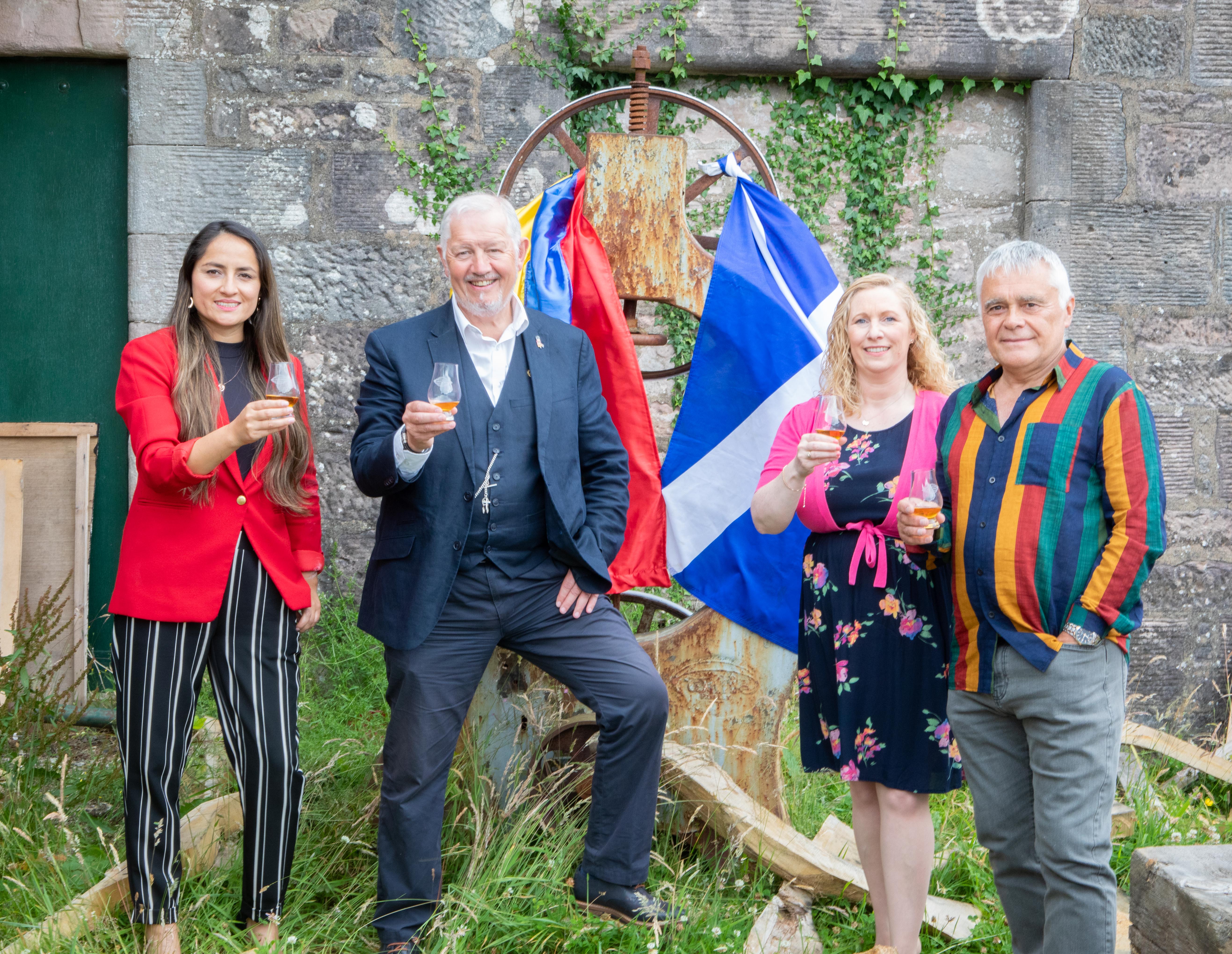 The International Trade Partnership (ITP) mission to Colombia – led by Inverclyde Chamber of Commerce (ICC) – is aimed at forging new trade links in key Latin American industries including renewables, food and drink – particularly distilling and coffee production, technology, manufacturing, education and even football.
It is the first-ever trade mission to South America backed by the Scottish Government and involving the Scottish Chamber of Commerce network and was open to all Scottish registered businesses with a turnover below £7 million.
---
---
Through the mission, more than 30 delegates and 16 participating businesses are paired with local partners in relevant industries, with the British Chamber of Commerce (Britcham) providing support on the ground including introductions, meeting support, market reports and access to Colombian Free Trade Zones.
Bordering five countries and two oceans, Colombia is the fourth-largest economy and third-largest country in Latin America (after Brazil and Mexico) with a population of more than 50 million people, and is considered an 'enticing market' providing access to more than 60 nations and in excess of 1.5 billion consumers, according to BritCham.
Colombia is also a prime destination for exports in the region, and is quickly becoming a tech hub, providing the home of Latin America's first 'unicorn' – the Deliveroo-like Rappi. Well-known UK firms already benefiting from strong trade links in Colombia include Diageo and G4S. Medellin is also home to RutaN, the only Tech, Innovation & Renewables hub in Colombia.
Although the ongoing impact of the Covid-19 pandemic means much of the mission has taken place online, delegates have already had their first round of discussions with prospective partners. There are also future plans for in-person visits.
One business hoping to benefit from the mission is Ardgowan Distillery, which recently announced plans for a new multi-million-pound distillery and visitor centre on Ardgowan Estate, Inverclyde.
Its founder and CEO Martin McAdam said the firm has already begun working on its Latin American test market strategy as a result of participation in the mission.
He said: "We set out to find a suitable route for our whiskies in addition to developing a deeper understanding of the market for Scotch Whisky and trading conditions in the country itself.
"We now have a clearer picture of what is required to do business in the country and by extension other adjacent countries, having access to on the ground experts has saved us valuable time and resources that we can return to launching our whiskies in the region."
The ITP is a partnership between the Scottish Government and Scottish Chambers of Commerce, is the first time Inverclyde Chamber of Commerce has led an ITP programme mission, a project that was the brainchild of new CEO George McKay. He brought in partner Diana Peralta, of DP Global Ltd, to act as the chamber's international trade arm and set up this and future missions.
Mr McKay said: "This is a huge opportunity for Scottish businesses to make a real mark in an important emerging market and Inverclyde Chamber of Commerce is proud to be driving it forward.
"The support we have received from our partners in Colombia has been excellent, as has the feedback from delegates. Many are already beginning to reap the benefits, and others are forging ahead with business plans. In this post Brexit environment, it is particularly important for Scotland's businesses to help themselves, and that is what these trade missions are set up to achieve."
Michael Phillips, executive director of BritCham Colombia, commented: "Colombia is a relatively untapped market for Scottish businesses, with a growing middle class, with developing tastes and likes.
"We see huge opportunities in food and drink, alcoholic beverages, all kinds of tech, including security, medical, agribusiness, education, and financial solutions. Scotland in particular is seen as a provider of high-quality products. Colombians drink a lot of whisky – in fact, the UK's biggest export to Colombia is whisky.
"We were delighted to support the Inverclyde Chamber of Commerce in Scotland's first ever commercial mission to Latin America. We believe that Colombia can continue to be a strong ally to the UK, and there is a wealth of opportunity for Scottish business here."
The Colombia mission will be the first in a series driven by Inverclyde Chamber of Commerce and the ITP, with a mission to Italy scheduled this year, and then Miami in March.