UK ditches wrongful trading insolvency laws
The UK's wrongful trading laws will be suspended to allow businesses to "weather the storm" of the coronavirus pandemic, Alok Sharma, the UK business secretary, has announced.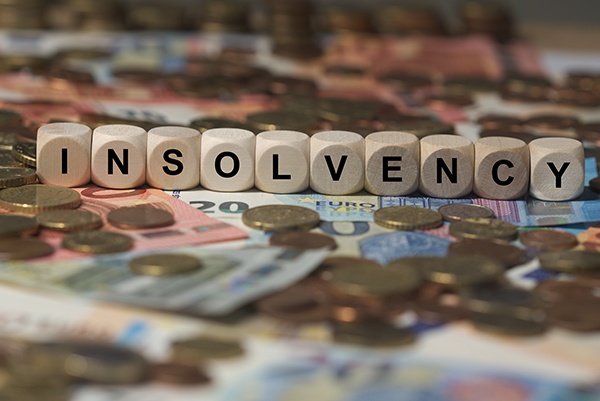 The change in legislation will allow directors of companies to pay staff and suppliers even if the company is facing insolvency.
The changes include a temporary moratorium for businesses undergoing a restructuring process, during which time they cannot be put into administration by creditors and will continue to be able to access raw materials, the Financial Times reports.
---
---
The measure alleviates concerns that borrowing additional funds offered by the UK government could place a director at risk of personal liability.
Under current legislation, if a director continues to trade a business whilst it is technically insolvent, the director may be liable for wrongful trading if the business enters administration or insolvent liquidation, and by continuing to trade the net deficiency to creditors' increases.
The offer of government funding had placed directors in a difficult position, as taking out loans to save the business could have resulted in personal liability if the business fails.
Last week, after mounting criticism, high street banks backtracked on loan requirements which insisted that business owners provide personal guarantees for government-backed loans.
This, alongside the changes in insolvency laws, should remove pressure on businesses during the current COVID-19 pandemic.
This amendment will, in theory, allow businesses to take advantage of the financial packages on offer and ensure that businesses can bounce back when the COVID-19 crisis is over.
The new rules will be backdated to March 1 2020.
Announcing the move, Mr Sharma said: "Our overriding objective is to help UK companies which need to undergo a financial rescue or restructuring process to keep trading.
"These measures will give those firms extra time and space to weather the storm and be ready when the crisis ends, whilst ensuring creditors get the best return possible in the circumstances."
However, he added that "all of the other checks and balances that help to ensure directors fulfil their duties properly will remain in force".
Suren Thiru, head of economics at the British Chamber of Commerce (BCC), said: "Businesses will welcome the government's sensible steps to amend insolvency laws to help protect companies weakened by the impact of coronavirus.
"It is right that the rules on wrongful trading are temporarily suspended to ensure that directors are not penalised for doing all they can to save companies and jobs during this turbulent period.
"Companies that were viable before the outbreak must be supported to ensure they can help power the recovery when the immediate crisis is over.
"Cashflow remains an urgent concern for many businesses, so it's vital that government support packages reach businesses and people on the ground as soon as possible."
Hannah Essex, BCC co-executive director, added: "Businesses across the UK will welcome measures that help them contribute to the national effort to tackle coronavirus. Action to speed up the production of these supplies will be vital to limiting the spread of the virus and reducing the burden on our health service.
"Chambers and their members are working together to see how they can play their part, including gathering unused PPE equipment from local businesses and delivering them to the NHS."
Read all of our articles relating to COVID-19 here.