UK economy stagnated in fourth quarter of 2019
The UK economy stagnated in the fourth quarter of 2019, according to the latest data from the Office for National Statistics (ONS).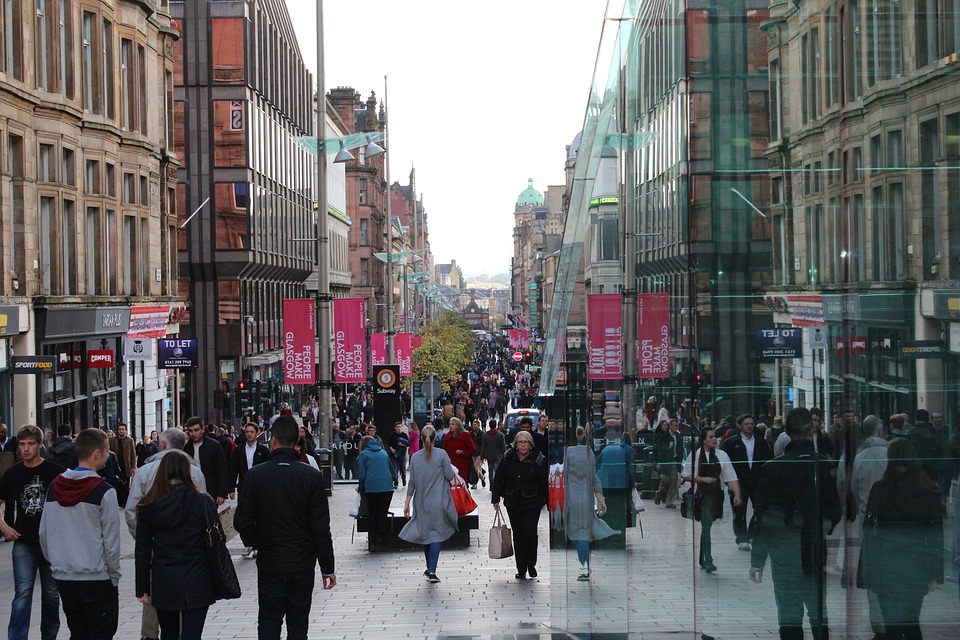 The data has revealed that the UK economy faced a difficult fourth quarter last year with GDP remaining flat.
GDP grew 1.4% overall in 2019, which was a "yo-yo" year for the economy as its performance was particularly distorted by the two scheduled Brexit deadlines (28 March and 31 October).
---
---
GDP grew 0.6% quarter-on-quarter in the first quarter, contracted 0.1% in the second (the first decline since the fourth quarter of 2012), grew 0.5% in the third quarter and was then flat in the fourth quarter.
On the output side of the economy, manufacturing contraction of 1.1% quarter-on-quarter weighed on GDP in the fourth quarter (industrial production contracted 0.7%). Construction output also contracted (albeit by a marginal 0.1%). Services output rose a modest 0.2% quarter-on-quarter.
On the expenditure side, the economy was hampered in the fourth quarter by more cautious consumers and a renewed drop in business investment as some companies were clearly in "wait and see" mood as they waited to see what would happen in the election and on Brexit.
Consumer spending was flat quarter-on-quarter – the weakest performance for four years - while business investment fell 0.5% quarter-on-quarter.
There was a substantial positive contribution from net trade as exports surged 5.0% quarter-on-quarter while imports edged up 0.4%. However, this was distorted by large movements in trade in non-monetary gold.
The economy suffered a disappointing start to 2020, even before coronavirus started to impact.
Although reduced uncertainties arising from December's decisive General Election result and the UK leaving the EU with a deal on 31 January underpinned marked improvement in business and consumer confidence, this failed to translate into markedly healthier economic activity at the start of 2020.
Indeed, GDP was only flat month-on-month in January while data and surveys for February are mixed.
The UK economy has increasingly been impacted by coronavirus as March has progressed, culminating in the government imposing a lockdown on 23 March. This means that GDP is likely to have contracted by around 0.5% quarter-on-quarter in the first quarter.
With the UK lockdown likely to continue through the second quarter, we expect the economy to see GDP contraction of around 12% quarter-on-quarter in the second quarter with consumer spending declining by a similar amount and business investment falling.
Exports are also expected to be hit by the impact on activity in important overseas markets such as the EU and US.
While there is no denying that there are substantial downside risks, we believe the economy can start to recover in the third quarter and then see a further pick-up in activity late in the fourth quarter.
This is on the assumption that coronavirus peaks during the second quarter and the Government starts to relax some of the restrictions on people's movements and on business activity during the third quarter. Nevertheless, GDP is expected to contract 5.8% over 2020.
Howard Archer, chief economic advisor to the EY ITEM Club, commented: "The hope had been that the UK economy would see a decent start to 2020 as reduced uncertainties following December's decisive election – reinforced by near-term clarity on Brexit with the UK leaving the EU with a deal on 31 January – would lead to businesses and consumers stepping up their activity.
"There was certainly a marked pick-up in both business and consumer confidence in late December and the start of 2020.
"However, ONS data show that GDP was disappointingly only flat month-on-month in January. Year-on-year GDP growth slowed to just 0.6% in January from 1.2% in December. Furthermore, data and survey evidence for February are somewhat mixed. The purchasing managers reported decent manufacturing, services and construction growth, but there was a disappointing 0.3% month-on-month drop in retail sales volumes."
Read all of our articles relating to COVID-19 here.