UK retail sales saw small rebound in December
UK retail sales volumes edged up a weaker-than-expected 0.3% month-on-month in December after a temporary opening up of non-essential retailers following November's lockdown, according to the latest figures released by the Office for National Statistics (ONS).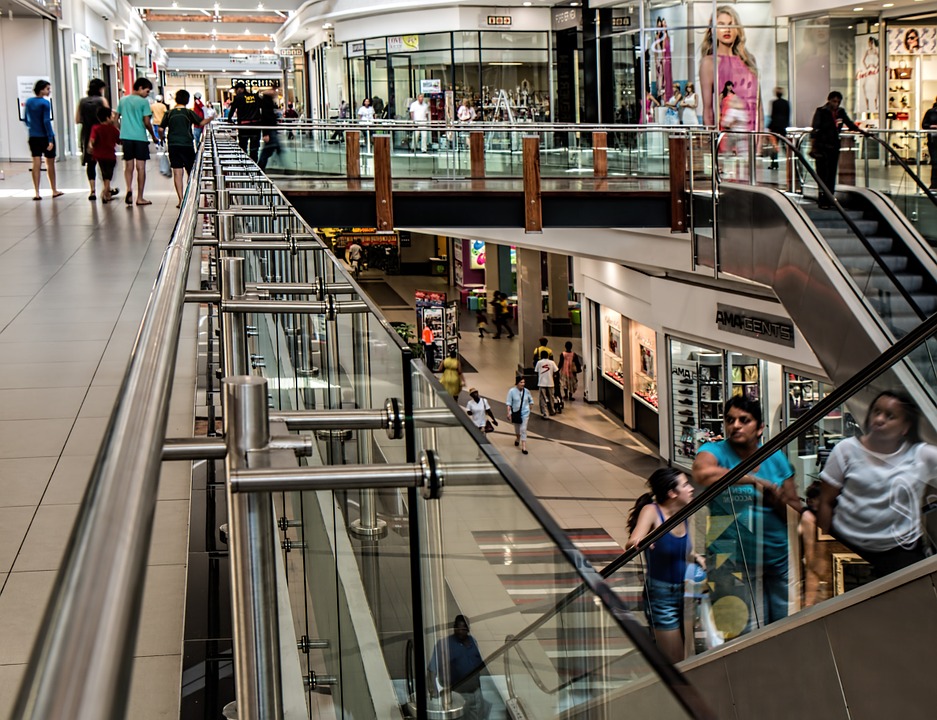 December's rise followed a 4.1% decline in retail sales volumes in November, which had been the first for seven months and was caused by the English lockdown that lasted from 5 November to the start of December.
Retail sales volumes fell 0.4% quarter-on-quarter (q/q) over Q4, suggesting that consumer spending was of little help to the economy amid the lockdown and other tight restrictions. Consumer spending on services will clearly have been limited in Q4 by the closure of most of the hospitality and leisure sector during much of the period.
---
---
Economic forecaster, the EY ITEM Club said the decline was consistent with its view that the economy likely 'stagnated' over the quarter, just avoiding contraction.
In the near term, consumer spending will continue to be affected by the closure of non-essential retailers and large parts of the hospitality and leisure sectors.
With lockdowns across the UK back in place and set to last until at least mid-February, the EY ITEM Club expects the economy will experience a clear contraction in Q1 2021 – possibly in the region of 3-4% q/q. Growth in Q4 2020 is likely to have been flat across the quarter, thanks to a surprisingly limited contraction in November.
Howard Archer, chief economic advisor to the EY ITEM Club, said: "While November's 4.1% fall in retail sales had been the first decline in seven months, it had been a pretty resilient performance given the closure of non-essential retailers. Notably, retail sales volumes had fallen 18.2% m/m in April following the 23 March lockdown.
"The year-on-year increase in retail sales volumes rose to 2.9% in December from 2.1% in November. Retail sales volumes in December were 2.7% above where they were in February before they were affected by the first lockdown. Sales in food stores fell back 3.4% in December after growing 2.8% in November."
He added: "Online sales fell back 6.2% m/m in December after rising in November when they were lifted by the closure of non-essential retailers' physical stores. Nevertheless, online sales markedly increased their share of total retail sales through 2020 due to the periodic closing of non-essential retailers and other restrictions. The indication is that the restrictions on non-essential retailers have given extra impetus to an already rising underlying trend for online sales.
"The annual retail sales deflator fell 1.0% year-on-year in December, with fuel prices down 7.8% year-on-year. Excluding fuel prices, the annual retail sales deflator was down 0.6% year-on-year in December."
Euan Murray, relationship director, Barclays Corporate Banking, Scotland, added: "Last month's Christmas period will already be long forgotten for many of us, however the UK retail industry may well look upon it as a fond memory - with spending up versus the previous year, despite the impact of the pandemic on festivities.
"As lockdown measures prevented people celebrating at bars and restaurants, the public instead opted to enjoy the festive period at home, and so spent heavily on food and drink in December.
"Looking ahead, the industry will be relying on the experience it gained from previous national and local lockdowns to ensure it makes the most of changing consumer behaviours – with retailers hoping that the flexibility of their channels continues to drive retail spending."
Ian Geddes, head of retail at Deloitte, commented: "Despite the challenges that 2020 brought, retail overall has shown some resilience in the final month of the year. Strong performance in grocery and record-breaking online sales for non-food meant that Christmas 2020 was the most digital ever.
"Having entered 2021 under renewed lockdown restrictions, retailers will be looking to consumer behaviours during the pandemic to predict which new trends are likely to emerge, and which will carry over. For some consumers, the move to remote work has strengthened their ability to both save and pay down debts. For others, lockdown periods provided an opportunity to experiment; be that with online shopping, exploring new products at home, or even trying out new looks. Combined with greater consumer interest in buying locally the question for retailers is where to focus efforts in the year ahead.
"Some consumers will have permanently converted to the convenience of online shopping, accounting for 29.6% of all retail sales this month, and the highest annual growth since 2008. For retailers, this doubles down the importance of an online shopfront and engaging virtual shopping experience. Whilst the role of the physical store will remain competitive, the wider retail landscape will likely see reinvention. A new era of 'hyper-localisation' and 'fast fail' shops could herald a revived and more relevant high street longer-term.
"For now, pent-up demand is likely to see shoppers out in force once restrictions lift, as we saw in summer at the end of the first lockdown. Crucially, the reopening of the high street will this time coincide with the ongoing vaccine rollout, which should boost consumer confidence and see them return to stores once more."