Business confidence in Scotland at lowest level since 2009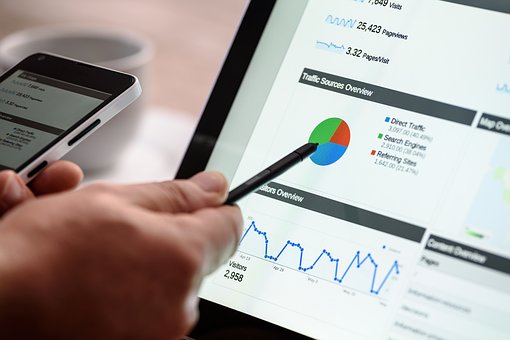 Business confidence in Scotland has fallen to its lowest recorded point for 14 years, according to a survey of chartered accountants published today.
Sentiment tracked by Institute of Chartered Accountants in England and Wales (ICAEW)'s latest Business Confidence Monitor (BCM) for Scotland put confidence at -27.8 on the index, the lowest score since 2009, and second weakest in the UK behind Yorkshire and the Humber.
Domestic sales were strong, despite the sharp decline in confidence, but businesses continued to struggle with high inflation, risings costs and financial challenges, the BCM found. The global economic background continued to look very challenging, the report said.
---
---
ICAEW said that the Chancellor should focus on a plan of resilience and renewal to boost business confidence and deliver economic growth to the UK.
The BCM, which is one of the largest and most comprehensive quarterly surveys of UK business confidence, is being relaunched this year and will now report in January, April, July and October.
David Bond, ICAEW director, Scotland, said: "These are sobering findings for Scottish businesses, with confidence crashing to levels not seen for 14 years.
"As our companies grapple with tough economic conditions and political turbulence, they must still contend with financial and labour market challenges, which the BCM indicates are weighing heavily on business sentiment.
"With confidence at a decade low, it's time for the Chancellor to outline his long-term vision for growth for the UK, injecting resilience into the economy and bringing in a period of renewal for the future."
In spite of the fall in confidence, domestic sales growth remained comfortably above Scotland's national average and is set to rise in the year ahead. After returning to pre-pandemic levels, export growth is also expected to increase, with only businesses in London forecasting a stronger outlook.
But even with a resilient sales performance, Scottish businesses are facing a host of challenges, which weigh heavily on company sentiment.
Two-fifths of businesses – the highest proportion across the UK – were increasingly troubled by regulatory requirements. This may reflect the large presence of banking, finance and insurance in Scotland, a sector that is highly regulated, ICAEW said.
Financial challenges also came to the fore for Scottish businesses, with recent interest rate rises and uncertainty in the domestic financial markets important factors, the Institute added.
Only firms in London were more concerned by access to capital than in Scotland, where a quarter of businesses – the highest proportion in over a decade – cited it as a growing challenge.
Meanwhile, staff turnover and the availability of non-management skills were the most prominent challenges for 44% and 40% of businesses, respectively. Only businesses in Yorkshire and the Humber were more challenged by staff turnover during the survey period.
One in five companies were increasingly troubled by bank charges, now a more prominent issue than it has been since 2011.
High inflation and a tough labour market will likely prompt Scottish businesses to raise salaries at a faster pace than anywhere in the UK, the BCM found.
Recruitment difficulties means that a rise of just 1.1% in employee numbers is projected for the year ahead, the joint-slowest in the UK along with the West Midlands.
As business grapple with the implications of the war in Ukraine, such as continued supply-chain disruption and higher energy and commodity prices, input price inflation is higher than at any point since the survey began in 2004. Selling prices have also increased sharply at a rate more than double of Scotland's historical average.
Consequently, profits still rose but at a slower rate than this time last year.
Business in Scotland increased capital investment spending by just 1.7% in the latest survey period, below all other UK nations and regions. A rise of just 0.2% is planned for the next 12 months, with only companies in the East Midlands set for a smaller rise. The increase in research and development budgets was also the lowest across the UK, at just 1%.
Nationally, business confidence dropped to its lowest point since the global financial crisis more than a decade ago, with sentiment at -23.4 on the index. A weakening economy, high inflation and concerns over customer demand likely drove confidence down, ICAEW said, though confidence slowed compared to recent surveys.