Deloitte CFO survey predicts slow economic recovery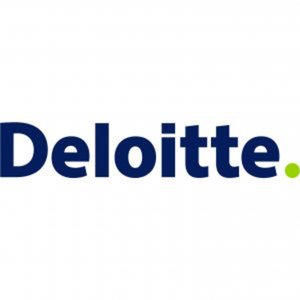 Finance leaders expect a slow pick-up in activity, with no quick bounce back anticipated, according to Deloitte's latest CFO survey.
The survey found that almost half of CFOs surveyed (49%) do not expect demand for their own businesses to recover to pre-pandemic levels until after the second quarter of next year.
A total of 109 CFOs participated in the latest survey, including CFOs of 23 FTSE 100 and 45 FTSE 250 companies. The combined market value of the UK-listed companies that participated is £404 billion, approximately 19% of the UK quoted equity market.
Revenue and risk appetite
---
---
In the second quarter of this year, 78% of CFOs expect UK corporates' revenues to decrease in the coming 12 months, the second-highest reading on record. This has eased slightly from the first quarter, where almost all respondents (97%) anticipated revenues to drop over the year ahead.
Perceptions of external uncertainty remain elevated. The majority of CFOs surveyed (80%) now feel there is a high or very high level of uncertainty facing their business, slightly lower than the record-high reading (89%) in the first quarter.
The COVID-19 pandemic is continuing to take a heavy toll on economic activity. In Q2, 82% of finance leaders say they are unwilling to take risk onto their balance sheets. This is a slight improvement from the first quarter which saw the second-lowest reading for risk appetite on record.
CFO expectations for dividend payments and share buybacks remain close to their lowest level in ten years, as corporates look to shore up their balance sheets. The majority (86%), said dividend issuance and share buybacks by UK businesses will decrease over the next year.
The same number (86%) expect UK corporates to reduce capital expenditure in the next 12 months, maintaining the sentiment seen in Q1, where almost all (98%) anticipated a decrease. In Q2, hiring expectations remain pessimistic, albeit slightly improved from Q1, with 90% of CFOs expecting a reduction in hiring over the next year.
The impact of COVID-19 and Brexit
Business investment, which has slowed dramatically since the EU referendum, is expected to see a continued squeeze. Almost two-thirds of CFOs (65%) expect their capital expenditure to decrease over the next three years due to the COVID-19 pandemic or the UK leaving the EU. A quarter (25%) attribute this reduction to both the pandemic and Brexit.
CFOs rank the effects of COVID-19 as the greatest risk facing their businesses, while geopolitics ranks second, with Brexit taking the third spot, and economic weakness in the US.
Ian Stewart, chief economist at Deloitte, commented: "Major corporates are expecting a long haul back to pre-COVID levels of revenue. Almost half of them believe their own revenues will not recover for at least a year. COVID-19 overshadows all other sources of risk for UK CFOs, and by a wide margin."
Strategy and spending
CFOs are heavily focused on defensive balance sheet strategies with 61% rating reducing costs and 52% rating increasing cash flow as strong priorities over the next 12 months.
Richard Houston, senior partner and chief executive of Deloitte UK, added: "While CFOs are still focused on the impact of the pandemic, many are accelerating their adoption of new technologies and adapting their businesses to different ways of working. As the recovery begins, we expect all businesses will be looking for new opportunities and areas of growth."
Read all of our articles relating to COVID-19 here.