Deloitte: Cost of living now leading concern among Gen Zs and millennials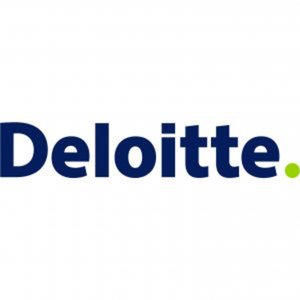 The cost of living has become the leading concern among Gen Zs and millennials in the UK, according to Deloitte's latest Gen Z and Millennial Survey.
A total of 31% of Gen Zs and 38% of millennials cited this as their greatest concern, overtaking climate change from the top spot in last year's findings.
The report reflects the survey responses of over 23,000 millennials and Gen Zs across 46 countries. The concerns about the cost of living come after a recent Deloitte Consumer Tracker report revealed that UK confidence levels in disposable income are at an all-time low after the sharpest quarter-on-quarter fall of 23 percentage points to -49%.
Around half of UK Gen Zs (48%) and millennials (54%) say they live pay-day to pay-day and worry that their monthly income will not be able to cover all their expenses. To make ends meet, 42% of Gen Zs and 39% of millennials have taken on a side hustle and value remote working because it helps them save money (26% of Gen Z and 38% of millennials).
---
---
Will Gosling, partner and human capital lead at Deloitte, said: "For the first time in the history of Deloitte's Gen Z and Millennial Survey, now in its eleventh year, cost of living has emerged as the top concern. We can see that Gen Zs and millennials feel deeply concerned about the state of the world and their own futures and are actively trying to balance the challenges of their everyday lives with their desire to drive societal change. There is an urgent need for business leaders and employers to empower their people to do so."
A positive work-life balance and high salary were top attractions for those who recently joined an organisation, with nearly one in five people stating this would be the top reason to work for an organisation.
The majority of respondents (17% of Gen Zs and 25% of millennials) would prioritise flexible working if they were in charge at work. However, only 32% of UK Gen Zs and 17% of millennials currently have a hybrid working arrangement.
Employees' long-term loyalty has improved in the last year and fewer now say that they expect to leave their job within the next two years. Only 46% of UK Gen Zs say they plan to leave in the next two years compared to 60% last year. Around one in five (19%) of the UK Gen Zs left their job because the pay was not high enough.
Will Gosling added: "Employers need to be sensitive to the myriad of challenges Gen Zs and millennials are currently facing and how they are coping with these changes to working patterns. Trust, creating positive work environments and providing flexibility to the individual needs of employees are key to creating a productive workforce."
According to the research, the majority of UK Gen Zs (56%) and millennials (72%) say they are often trying to protect the environment. More than half of UK millennials (52%) say they or their colleagues have pressured their employer to take climate action. Providing employees with incentives to make better environmental choices is deemed most worthy for higher investment (15% of Gen Zs and 9% of millennials), including banning single use plastics in the workplace (15% overall).
Yet few agree large companies are taking substantive action to combat climate change (15% of Gen Zs and 22% of millennials). Interestingly, there is a generation divide between UK Gen Zs and millennials with only nine per cent of UK Gen Zs versus 22% of UK millennials who believe the government is committed.
Stress continues to be high among respondents, particularly UK millennials. The research found that 48% of Gen Zs and 51% of millennials are stressed all or most of the time with the top contributor being financial worries. Among UK Gen Zs, those identifying as women are far likelier to say they experience high stress levels (53%) compared to men (41%), while the reverse is true among UK millennials (44% women compared to 58% of men). This concurs with the recent Deloitte Global Women at Work research which found 47% of UK women say their stress levels are higher than they were a year ago, while 46% feel burned out.
Nearly half of UK Gen Zs (48%) and a majority of UK millennials (57%) say they feel burned out due to their workloads. While UK millennials are much more likely than Gen Zs to recognise employers' added focus on workplace wellbeing (59% and 70% respectively), they are also more likely to feel that their organisation now talks more about mental health, but it has not resulted in any meaningful impact on employees (53% and 65% respectively).
Mr Gosling concluded: "Concerns around the cost of living and climate change are likely to continue to disrupt the lives and mental health of Gen Zs and millennials. Employers need to play a stronger role in supporting them by listening to their needs and taking action.
"Business leaders can mitigate the causes of stress and burnout by providing better mental health resources, setting boundaries to protect the work-life balance, creating stigma-free environments, and empowering their people to drive change."