SRC-KPMG: Silence befalls high streets amid coronavirus lockdown
Total sales in Scotland have plummeted by 40.3% compared with April last year, according to the latest Scottish Retail Consortium (SRC) and KPMG Scottish Retail Sales Monitor.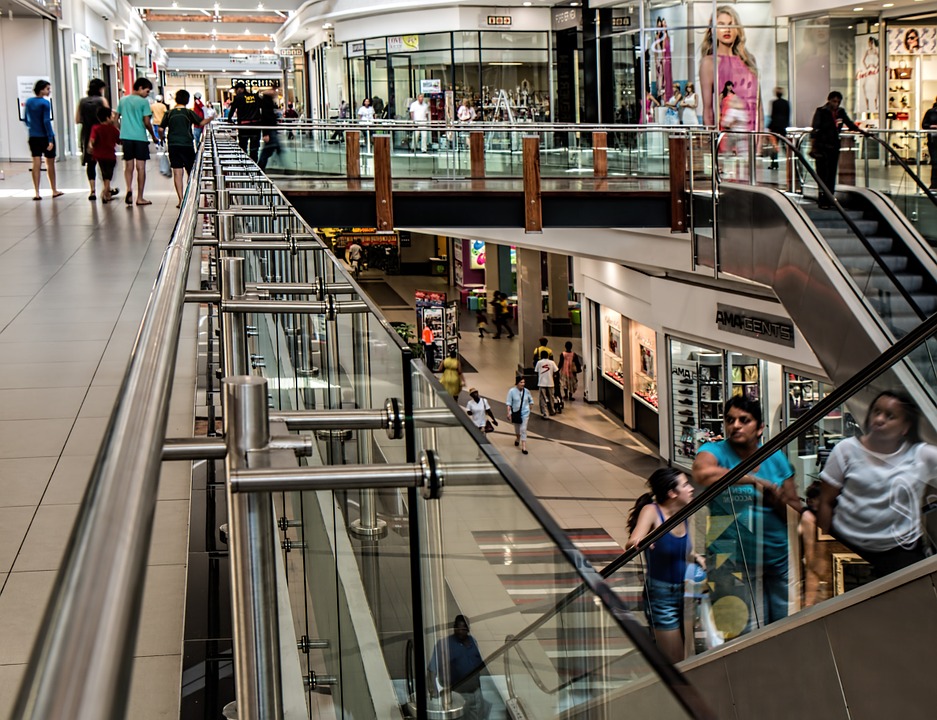 This drop is the lowest recorded by this monitor since its inception in January 1999. It is also below the 3m and 12m average declines of 17.6% and 4.9% respectively. Adjusted for deflation, the decrease was 38.6%.
Scottish sales decreased by 32.2% on a like-for-like basis compared with April 2019, when they had increased by 3.1%. This is below the 3-month and 12-month average decreases of 16.0% and 5.1% respectively.
---
---
Total Food sales decreased 2.4% versus April 2019, when they had increased by 1.7%. This is below the 3-month and 12-month average growths of 4.8% and 2.6% respectively. The 3- month and 12-month averages remained above the UK's levels of 4.5% and 1.6% respectively. Total Non-Food sales decreased by 71.4% in April compared to April 2019, when they had decreased by 3.8%. This was the worst ever recorded by this monitor and is below the 3- month and 12-month average declines of 36.1% and 11.2% respectively.
Adjusted for the estimated effect of Online sales, Total Non-Food sales decreased by 54.3% in April versus April 2019, when they had decreased by 2.3%. This is below the 3-month and 12-month average declines of 28.2% and 8.5% respectively. Those are lower than the UK's 3-month and 12-month Total average declines of 17.5% and 5.6% respectively.
With April the first complete month of the nation under lockdown conditions and all stores deemed 'non-essential' forced to close, the full effects of the coronavirus crisis on retail sales can be analysed for the first time. On a Total basis, sales plummeted to a decline of 40.3%, which was naturally a record low since our records began in January 1999. In contrast to March, surprisingly April saw declines for Food as well as Non-Food, as Easter was a much smaller affair than previous years.
Discretionary categories bore the brunt of the fall in demand, with fashion products the most significantly affected. However, goods that facilitated either working from home or educating children at home continued to perform well.
Even though Online sales increased during the month, they were largely limited to smaller goods, as two-man deliveries were not possible due to social distancing requirements.
April began unsettled with mainly westerly winds, and although the second week was dominated by high pressure, cloud amounts were variable. High pressure was often centred further north from mid-month to the 25th which resulted in a spell of warm and very sunny weather.
From the 26th onwards it turned cooler with a mix of sunshine and showers but parts of the north-west remained mostly dry and sunny. It was the third driest April, and the sunniest April, with 31% of average rainfall and 151% of average sunshine. It was especially sunny in parts of the north-west.
David Lonsdale, director at the Scottish Retail Consortium, added: "Retail sales in Scotland collapsed in April, the first full month under lockdown, plummeting to their lowest level in over two decades as a result of the chaos wrought by Coronavirus.
"Unsurprisingly discretionary spending bore the brunt of it, recording its worst-ever performance as most shops were shuttered and shoppers switched their focus to essentials. The spike in online purchases failed to staunch much of the sharp drop. The decline affected all parts of retail, with even grocery waning as households whittled down stockpiled food and with Easter failing to muster much cheer.
"The few bright spots included sales of items which allowed people to work or school from home, especially computers and accessories. DIY, toys and games, and personal hygiene items – like anti-bacterial gel – performed well. Meanwhile, the beauty, clothing, footwear, and furniture categories had a torrid time.
"Retailers are working hard to ready themselves to re-open safely, and to play their part in getting Scotland's economy moving again, once they are permitted to do so by government. What is needed now is visibility on Scotland's route out of lockdown and a sense of the likely sequencing and timeframes of any phased re-opening of shops. Regardless, the collapse in retail sales will be felt well beyond any easing of the restrictions on which shops can re-open over the coming weeks."
Read all of our articles relating to COVID-19 here.