Wylie and Bisset promote two staff to director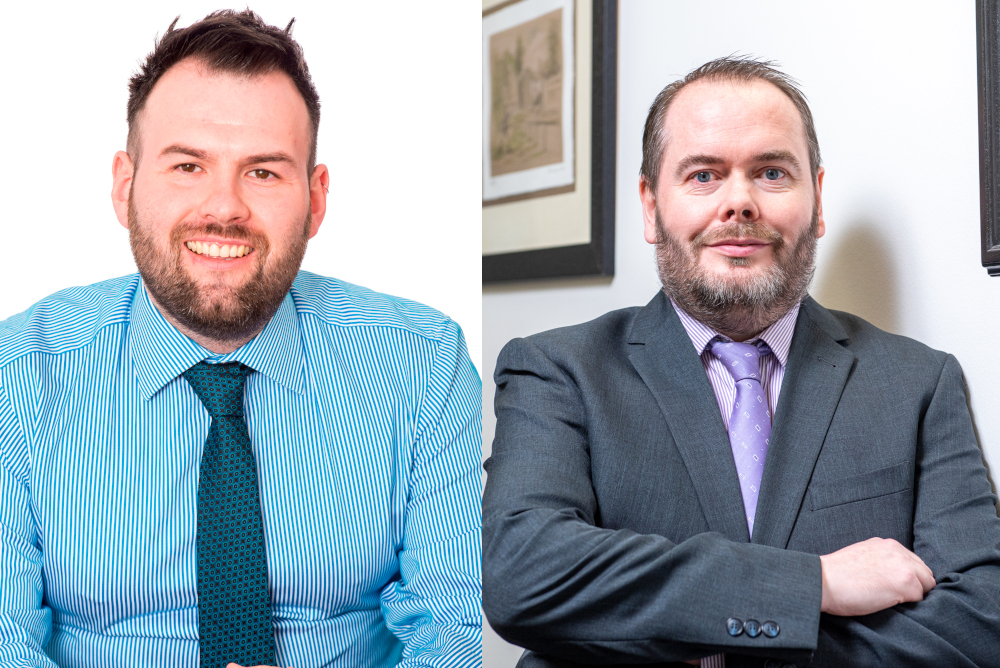 Two new directors have been appointed at Wylie & Bisset.
The promotions see insolvency and business recovery team associate director Paul McDougall, with almost 16 years' service, become a director, and senior internal audit manager Stephen Pringle, with 11.5 years' service with the firm become internal audit director.
Donald McKinnon, managing partner at Wylie & Bisset, said: "We're delighted to recognise the long-standing contribution made by two of our most-valued team members through these promotions. Congratulations to Paul and Stephen, who have worked very hard and contributed to the success of the firm over many years.
---
---
"Paul's focus is on Consumer Debt Solutions, and he has expert technical knowledge of all Personal Insolvency matters including providing advice on insolvent deceased estates. He has been integral to the business achieving FCA status and has also been responsible for developing the provision of our DAS service within the department.
"Stephen is an internal audit professional with a passion for adding value to his clients across various sectors, particularly social housing, education and wider NFP sectors. He provides assurance that controls are operating effectively and advises management on how to improve existing controls in order to streamline processes and improve efficiencies."
Mr McDougall commented: "I am incredibly proud and delighted with my promotion to director, having started by career at Wylie & Bisset 16 years ago as an administrative assistant. I attribute my promotion to the support and investment the firm provides for its staff."
Mr Pringle added: "I'm delighted to be promoted to director, having returned to Wylie & Bisset in 2016 to help build our internal audit client base which has resulted in substantial growth in recent years. I welcome the responsibilities this role brings while continuing to deliver quality services tailored to individual client's needs."