Wylie & Bisset broadens charity expertise with diploma in charity accounting awards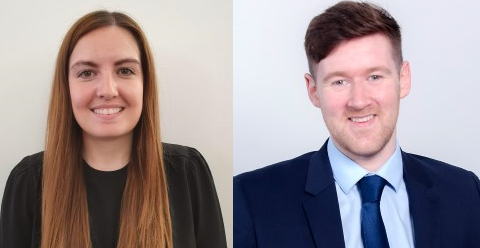 Wylie & Bisset has broadened its charity expertise with two of its audit managers having been awarded a prestigious Diploma in Charity Accounting (DChA) by the Institute of Chartered Accountants in England and Wales.
The DChA is only awarded to those individuals who can demonstrate a high level of competence in charity accounting and financial management.
Both Rory McCall and Stephanie Compston completed their accountancy qualifications with Wylie & Bisset and, between them, have over 16 years' experience of working with charities.
---
---
Mr McCall said: "Having worked with a team of charity specialists in Wylie & Bisset for over nine years now, I've gained strong experience of working with a wide range of charities, large and small, understanding and assisting with the accounting and financial reporting challenges which they face, so it's really pleasing to have been awarded this diploma as recognition of that experience."
Ms Compston added: "I'm delighted to have been awarded the Diploma in Charity Accounting. Working within the charities team at Wylie & Bisset has helped me achieve this as it has been very supportive and helped me gain significant experience over the years."
Jenny Simpson, partner and head of charities at Wylie & Bisset, who was one of the first people to be awarded the diploma back in 2007, said: "This is a fantastic achievement by Rory and Steph and evidences their broad knowledge and experience of working with charities.
"It further illustrates the firm's specialism in the charity sector and its commitment to provide first class advice to charities of all shapes and sizes."
Donald McKinnon, managing partner at Wylie & Bisset, commented: "I am delighted that both Rory and Stephanie have successfully obtained their Diploma in Charity Accounting.
"It's worth noting that this diploma is awarded to those who can demonstrate a high level of competence in charity accounting and financial management. Indeed, one of the first people to have gained this award was our very own Jenny Simpson – so perhaps this is welcome evidence of a trend forming?"